MEET THE TEAM BEHIND THE ANTLERS
Marc Mousseau
Moose's CEO celebrates over 20 years in the trade show industry, starting as a freight and logistics expert, long before cell + email! That's two decades of hands-on experience from the show floor to the front office and everywhere in between. This depth of  industry knowledge, know-how and wisdom along with his willingness to share benefits our clients always, in all ways.
Lydia Mousseau
Lydia has 15 years of trade show industry experience putting it to good use managing Moose and the team! Many friendships and working partnerships have developed over the years as a result of doing business with wonderful clients here and around the world!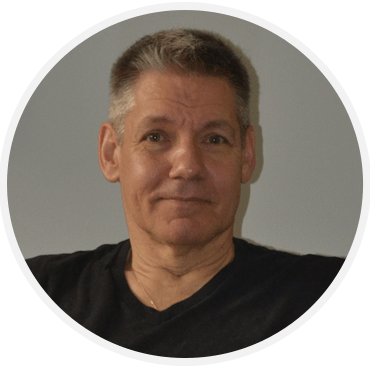 George Gordon
With 38 years of industry experience George brings a wealth of knowledge and information to our clients. Originally starting as a graphic artist, he was able to work his way into the Head of Graphic Design and Production for two major players in the trade show industry in the Northeast, a position which provides a unique and creative perspective to his approach to projects at Moose Exhibits.
Kent Walker
Kent Walker is our Production Manager. Managing the warehouse, exhibit production and fabrication, Kent leads our talented crew of fabricators and exhibit specialists. With over ten years in the trade show industry he brings a slew of experience and know-how. He's a Bostonian through and through, but we don't hold that against him one bit. When not working at Moose you can find Kent hunting, fishing and flying his plane!
Destiny Graham
Destiny serves as our Project Coordinator. Starting in the industry in Hawaii over 5 years ago she has acquired experience in large scale props, installation, graphics work, and a little bit of everything in between! Destiny has a background in Sociology and when not working at Moose she loves anime, cosplay, being a mom to two beautiful girls.
Daniel Shenise
Daniel Shenise began his design career in custom residential architectural design.  In 2008 he transitioned to experiential marketing and exhibit design.  Since then his portfolio has spanned a wide variety of industries.  From gaming and computing, to automotive, to fashion and cosmetics, Daniel has designed and managed everything from small activations to large multi-week press events.  He has worked with agencies throughout the US and Europe.
Jermaine Massey
Hailing from New Orleans Jermaine spends time visiting family both home in N'awlins and the Carolinas!
Erik Henderson
Erik is experienced in set design and fabrication. When not at Moose he loves camping and spending time outdoors with his wife and dogs!
Jamie Swanson
Jaime was born in the mid-west, but has spent most of his life here in the South! His specialties are fabrication and carpentry and his favorite day is Taco Tuesday!